WII-CLIP2 V14 ---> Support WiiKey2 / D2Lite V2 (5/6/9 wires) version
Discuss : WII-CLIP2 V14 ---> Support WiiKey2 version
Status: In stock now.
The WII-CLIP2 V14 for WiiKey2 looking:
The generation 2 Wii-Clip (Wii-Clip2) all have 4 features:
[A.] All Wii-Clip2 come with the newest Wii-CLIP2 QR CODE certificate
[B.] All Wii-Clip2 come with the newest Wii-CLIP laser holography trademark certificate
[C.] All Wii-Clip2 PCB are RED color
[D.] All Wii-Clip2 socket and Pins are whole new design, connection more better than the old Wii-Clip, working more stable and reliable !
*** Before buy the genuine Wii-Clip, please make sure your shop is in our official Wii-Clip reseller list and NOT in our BLACK LIST , to make your Wii safe! ***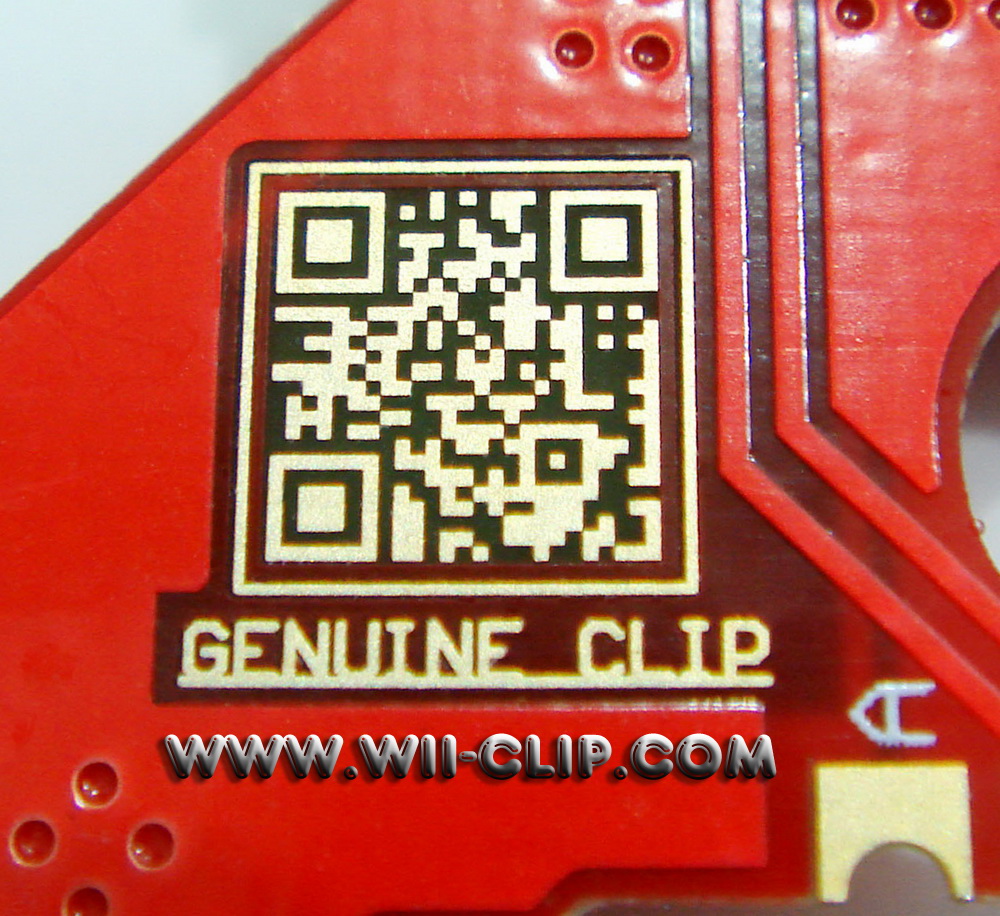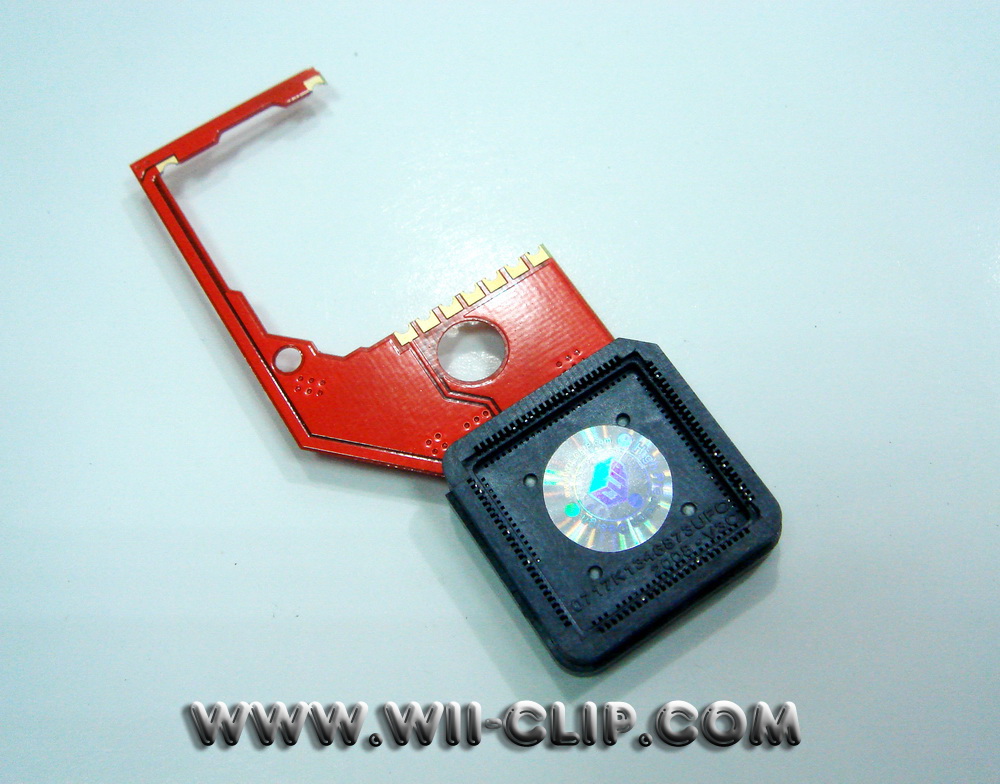 After soldered:
The old WiiKey2 (D2Lite V2) install diagram: 5/6/9 wires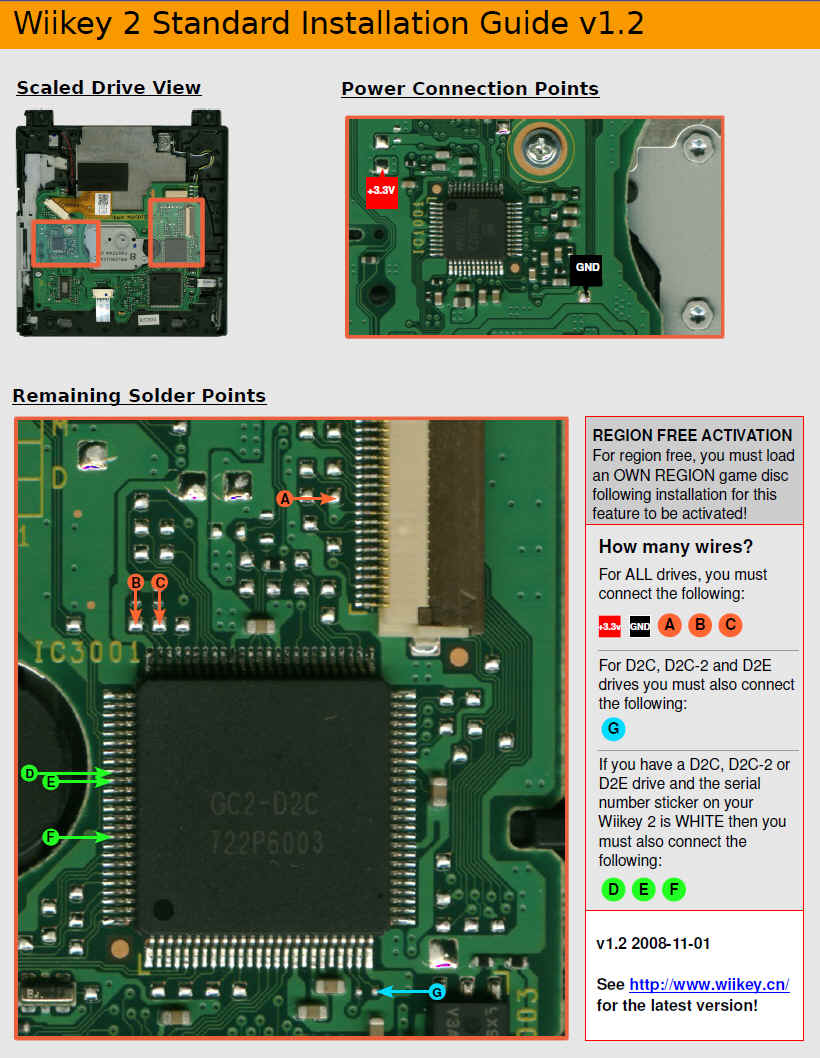 The new WII-CLIP2 V14 install diagram: Zero wire need solder, plug and play! And don't need touch iron at all !
Note: when you use V14 clip in DMS/D2A/D2B chipset, please remember CUT the "D","E","F","G" 4 lines, because these old chipset just need link 5 points total!
And if you use Yellow sticker wiikey 2 then "D","E","F" are not need cut.
if you have yellow sticker wiikey 2 cut clip pcb DEFG on DMS/D2A/D2B or only DEF on D2c/D2E using scissors . because people order from many websites already soldered.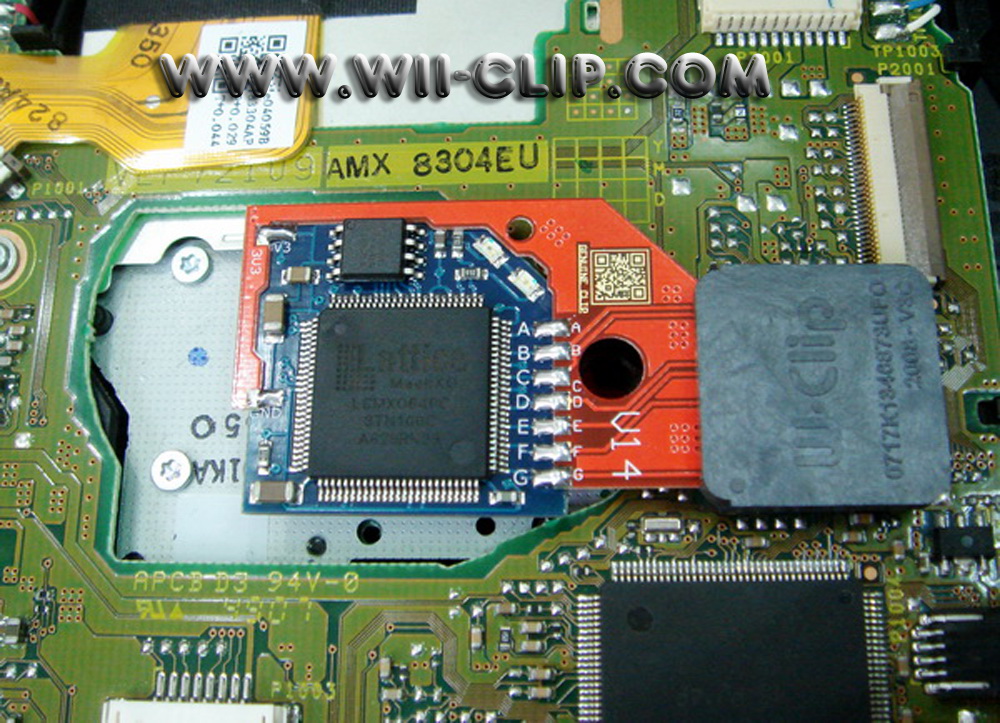 The retail packing:

The new Wii-Clip2 color packing paper

investing Counter